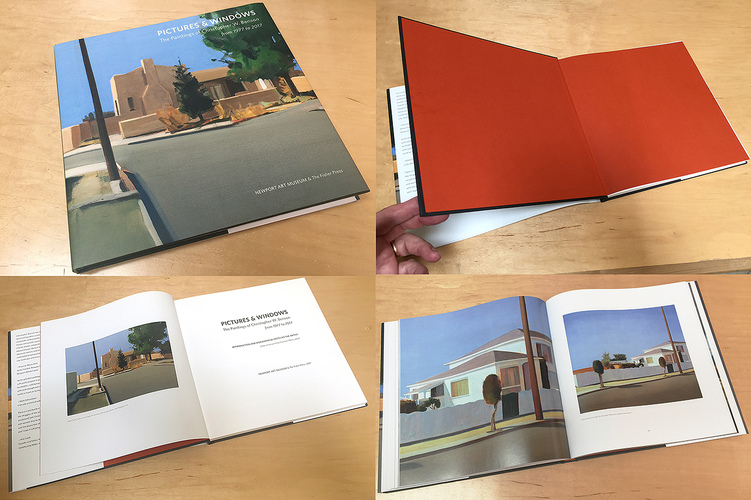 This hardcover monograph and exhibition cataloque was co-published by the Fisher Press and the Newport Art Museum for Christopher Benson's 2017 mid-career retrospective at that venue.
The book contains 216 pages of text and color plates, showcasing 40+ years of the artist's work. It also featuries a foreword by NAM's chief curator Dr. Francine Weiss, and an autobiographical memoir written by Benson about growing up in Rhode Island in a family overpopulated with noteworthy American artists, craftsmen and art educators.
Copies of this book can be purchased through PayPal by emailing the artist directly at
bensonstudio@comcast.net
and requesting a PayPal invoice. Different versions of the book are available for the prices listed below. Insured USPS shipment adds $15 to the cost of Hardcover or Paperback editions, both of which ship within two weeks of purchase. There is also a deluxe edition available in a clamshell case with a portfolio containing an original drawing by the artist. (The delixe edition takes one to two months to fulfill depending on the binder's manufacturing schedule for the cases).
Hardcover edition with dust jacket: $75.00
Softcover edition: $45.00
Deluxe boxed set with drawing: $1,200.00*
* For shipping of Deluxe edition add $60.00 shipping and handling cost.